The latest CPI data (the leading indicator for inflation) just released this morning and the results were better than expected!
Economists were predicting October's CPI reading to come back at 8%.
Based on this morning's data, CPI increased by a lower figure of 7.7%.
The stock market and futures are rallying as a result.
Mortgage rates are also experiencing an improvement. Yesterday, the average 30 year fixed rate was 7.21%. As I'm writing this, rates are currently at 6.67%. That's an improvement of a little over half a point!
Now whether or not this data will shift the Fed's decision to continue to hike rates, that is unclear.
While this is definitely good news, don't get too excited... we experienced this same phenomenon earlier this year in July. See below.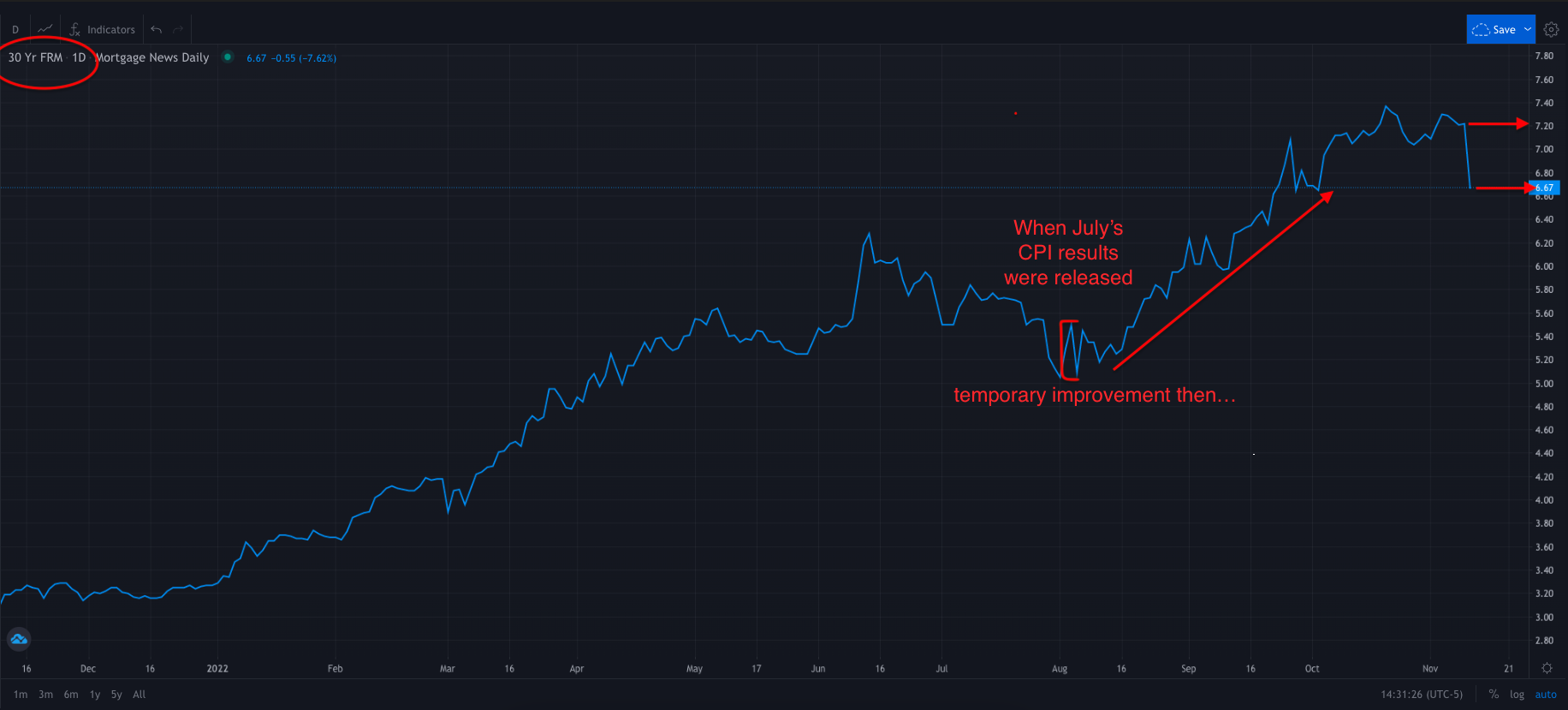 Economists are banking on the notion that we need to see at least two months of consecutive declining CPI reports for the Fed to reconsider future additional rate hikes.
It's important to note that most agency loan products (conventional, FHA, VA) will reprice accordingly, however, non-QM loans (bank statement, DSCR, no-doc) do not reprice as often, and as of now, they have not witnessed any pricing improvement, yet....
Now is a good time to lock your rate if you a pursuing a refinance. If you are planning on purchasing a home and utilizing a full document loan, then we can take advantage of the lock and shop program which allows you to secure today's market rate up to 180 days while you shop for homes.
If you are interested in beginning the loan application, click here or give me a call/email if you prefer.
---